Posted by Bec on December 22, 2014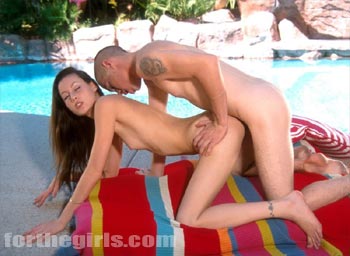 The day is warm, the sun is shining and the pool looks inviting. So naturally Jassie and Brent decide to make love outdoors. Brent goes down, licking her clit until she begs him to fuck her from behind.
See all the hot hardcore photos at For The Girls – the best porn for women site on the net!